Gemba's CEO Alexander Legoshin Speaks at ThetaRay's Fintech Event in London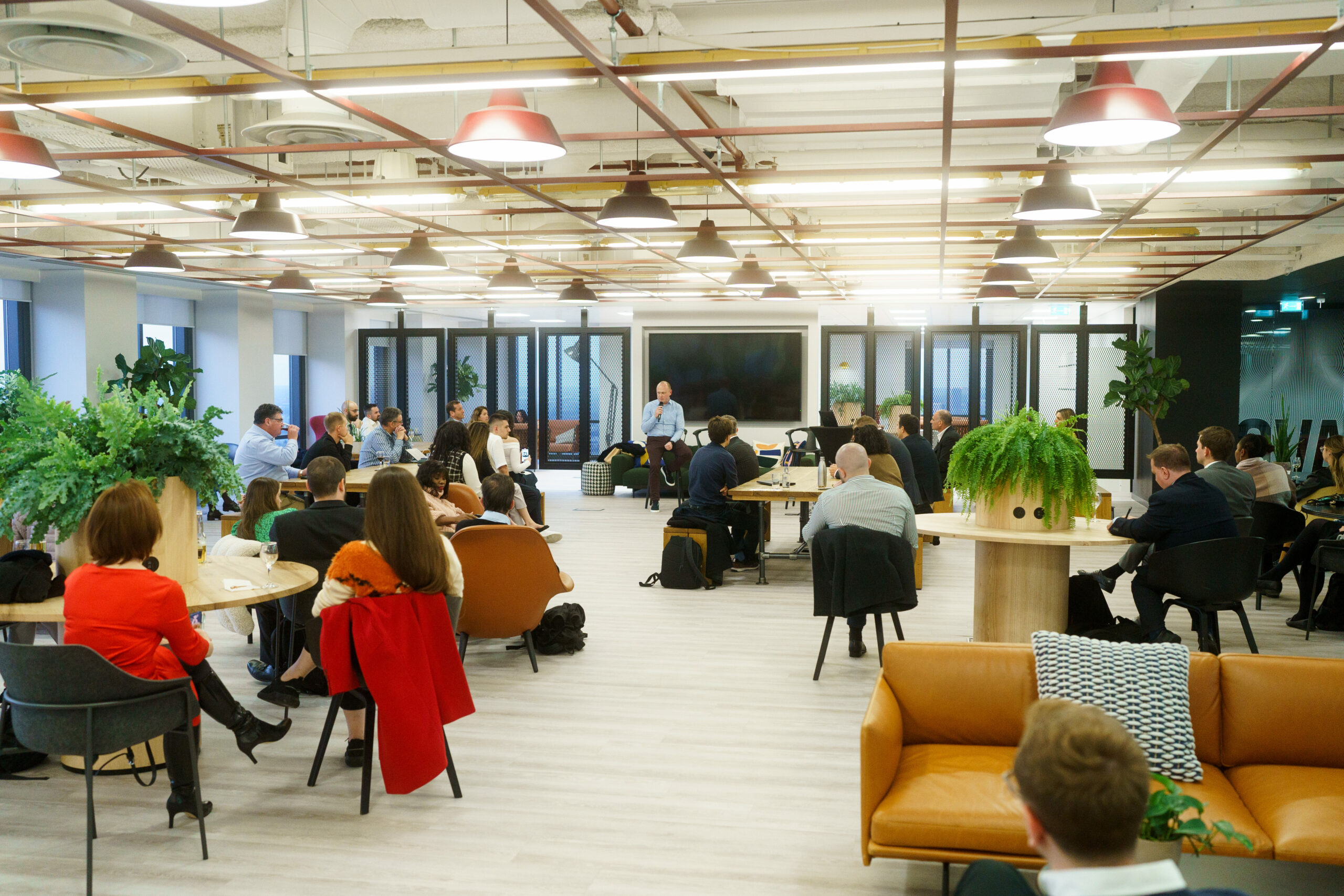 London, 17th October – Gemba is proud to share a remarkable recap of the recent ThetaRay Fintech Event held at Level39 in London. The event saw the gathering of dozens of esteemed senior officials from the fintech and banking sectors for an engaging exploration of the critical role of Artificial Intelligence (AI) in combating financial crime.
Key highlights from this insightful event included discussions on the imperative need for AI in fintech and banking, global success stories empowered by AI, regulatory expectations in the fintech landscape, and the collaborative achievements showcased by Gemba and ClearBank. A standout moment was the transformative impact of ThetaRay's partnership with Microsoft Azure, which empowers over 50 banks and fintechs worldwide, reducing risk while driving growth.
Gemba extends its heartfelt gratitude to the speakers who lent their expertise to illuminate this event:
Alexander Legoshin, CEO of Gemba
Mary Pessoa Senior Account Executive at Microsoft UK
Justin Pascoal Reynolds, MBA, Programme Director at ClearBank
Yaron Hazan, VP of Regulatory Affairs at ThetaRay
Maayan Itzhak, Account Executive at ThetaRay
Together we are actively shaping the future of the financial industry, striving for a safer, more efficient, and compliant financial world.
Stay tuned for more updates from Gemba as we continue to lead in the fintech realm, offering transformative solutions for the benefit of our valued clients and partners.